Fixed Income Capital Markets
Deep resources across a global footprint
Overview
Delivering best-in-class services to help institutions succeed.
Stifel Fixed Income Capital Markets provides a global platform to meet the wide-ranging investment and debt capital building needs of depository institutions, financial companies, hedge funds, income funds, insurance companies, money managers, state and local governments, and other institutions in North America, Europe and Asia.
Our customer-driven philosophy shapes a suite of products and services geared to help these institutions generate revenue, preserve wealth, and ultimately grow their businesses. In a time of shifting boundaries, Stifel Fixed Income Capital Markets continues to expand its brand of institutional financial services around the world.
Fixed Income Research Login
Institutional Client Access
---
Fixed Income Platform
Taxable Sales and Trading
We are a full-service fixed income broker-dealer with 80+ traders and a 200+ sales team. Actively trading with accounts in the U.S., Europe and Asia, we have $750+ billion of annual trade volume across the entire spectrum of taxable investment products, including:
Asset-backed securities

Customer loan swaps (B&F Capital Markets)

Emerging markets debt

High-yield and distressed debt

Interest rate products

Investment-grade corporate debt

Mortgage-backed securities

Municipal bonds

Private distressed non-securities

Reorganized equity

Structured product

Syndicated loans

Trade claims

U.S. government securities

U.S. and GSE agency securities

Whole loans
Credit Research
Independent-minded and data-focused, Stifel's credit research group provides insight and analysis to help institutions generate revenue-building investment strategies. Research teams in investment grade, high yield and emerging markets deliver in-depth credit analysis and regularly publish on public, private and sovereign issuers across a range of key sectors and regions.
Our analysts cover more than 50 sectors and follow more than 1,000 companies and sovereign entities. Experienced and well respected by their peers, they are consistently recognized by industry rankings.
In the 2021 Institutional Investor Global Fixed Income Research survey, Stifel was the highest ranking non-bulge bracket firm in the U.S. (#5) and Global (#6) rankings, and the Investment Grade (IG) and High Yield (HY) research teams ranked in the top 5 in their respective categories. Analysts were recognized in the following sectors.
Building (HY)
Chemicals (HY)
Consumer Products (IG)
Distressed (HY)
Financials (HY)
Gaming & Lodging (HY)
Healthcare (IG)
Insurance (IG)
Manufacturing/General Industrials (HY)
Media & Entertainment (IG)
Nonbank Financials (IG)
Paper & Packaging (HY)
REITs (IG)
Retailing (IG)
Technology (IG)
Telecommunications Services (IG)
Transportation (HY)
Strategy and Analytics
Stifel's strategy and analytics team provides the foundation for a client-focused approach in providing custom solutions for community banks, credit unions, government entities, insurance companies and other institutional investors.
Depository Strategy
Our depository strategists work alongside bank and credit union executives to develop solutions that maximize balance sheet efficiency and drive the bottom line.
Balance Sheet Optimization Model

Portfolio Review and Analysis

Derivatives and Balance Sheet Hedging Advisory Services

Bond Swap Analysis

Financial Institutions Restructuring & Strategy Tool (FIRST)

Acquisition Restructuring Analysis



Product Strategy
Dedicated to specific sectors in the fixed income market, our product strategists leverage their expertise to analyze investment portfolios and provide relative value ideas and portfolio strategies for improving performance.
Governments and Agencies

Mortgage-Backed Securities

Corporates

Municipals



Balance Sheet Solutions
From balance sheet reporting to regulatory considerations, Stifel offers a suite of analytics that provides the framework to help your institution achieve its stated objectives.
Bond Accounting and Safekeeping

Asset Liability Management

Regulatory Support
Municipal Markets
Public Finance
Stifel's Public Finance department has more than 200 professionals working to raise capital to build public facilities and essential infrastructure throughout the US. The department includes regional and sector coverage teams serving municipal and not-for-profit clients across a national footprint. From some of the nation's largest issuers, to small school districts and rural public agencies, Stifel's bankers and underwriters are called upon by public and private sector borrowers to develop and implement a variety of financing strategies in the municipal market, including tax-exempt and taxable bonds, private placements, loans and combinations thereof.
See more on Public Finance here.
Municipal Sales & Trading
Stifel's municipal institutional sales and trading platform is active in the new issue and secondary market. Our distribution network provides coverage of all classes of institutional municipal bond buyers, with traditional tier-one institutions, insurance companies, asset managers, and middle market accounts covered by our municipal institutional salesforce and crossover buyers covered by our rates and credit groups. Our municipal trading platform follows markets nationwide with dedicated muni traders located in money centers across the US.
Municipal Underwriting
Stifel is consistently a leading underwriter of negotiated sales by number of issues and a Top-10 underwriter of negotiated municipal bonds. Source: SDC Thomson Reuters
Debt Capital Markets
The debt capital markets group has extensive expertise in structuring and executing across multiple products in public and private markets, and their institutional distribution capabilities give meaningful access to a global investor universe that includes insurance companies, depositories and asset managers. Issuances include:
Investment Grade Debt
Senior Notes

Retail/Baby Bonds
Leveraged Finance
Asset-Based Loans

Revolving Credit Facilities

Broadly Syndicated Term Loans

Second Lien and Mezzanine Debt

High Yield

Private Placements

Unitranche Transactions
See more on Debt Capital Markets here.
Litigation Finance
The litigation finance team has a unique market position of originating, syndicating, trading and brokering litigation-focused investments. We also act as the secondary market maker for the litigation funding industry. Through this pipeline, the litigation finance team is uniquely positioned to offer clients relatively mature litigation finance investments that have been vetted by reputable litigation funders.
Fixed Income United Kingdom and Europe
Established in 2009, Stifel's UK and European fixed income department has expertise across the credit spectrum and has deep, long-standing relationships with asset managers, insurance firms, public bodies, pension funds, banks, hedge funds, and family offices throughout the region. The platform is bolstered by industry-respected investment grade, high yield, and emerging market research analysts supporting over 40 trading and sales people.
In 2019, Stifel completed the acquisition of MainFirst Bank AG, since renamed Stifel Europe Bank AG. This move allowed Stifel to substantially increase its credit platform in Europe with new offices in Frankfurt, Paris, and Madrid.
$ 152,500,000
Senior Secured Credit Facility
Sole Lead Arranger
Automotive Aftermarket
| December 2020
$ 500,000,000
Senior Notes
Joint Lead Manager
Real Estate
| December 2020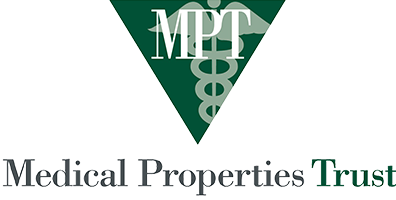 $ 1,300,000,000
Senior Notes
Joint Bookrunner
Real Estate
| December 2020
$ 32,000,000
Senior Secured Credit Facility
Sole Placement Agent
Apparel, Footwear & Accessories
| November 2020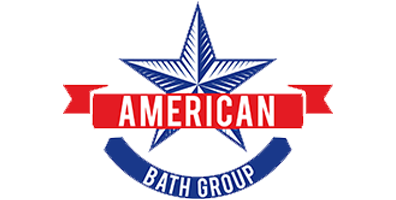 $ 1,670,300,000
Senior Notes
Joint Lead Manager
Building Products
| November 2020
$ 92,000,000
Senior Secured Credit Facility
Financial Advisor
Transportation & Logistics
| October 2020
$ 890,000,000
Term Loan B
Joint Lead Arranger
Aerospace, Defense & Government Services
| October 2020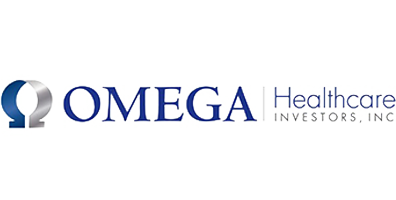 $ 700,000,000
Senior Notes
Joint Bookrunner
Real Estate
| October 2020
$ 500,000,000
Senior Notes
Joint Bookrunner
Tech-Enabled Services
| October 2020
$ 400,000,000
Senior Notes
Joint Bookrunner
Tech-Enabled Services
| September 2020
$ 205,000,000
Senior Notes
Sole Placement Agent
Media & Telecom
| July 2020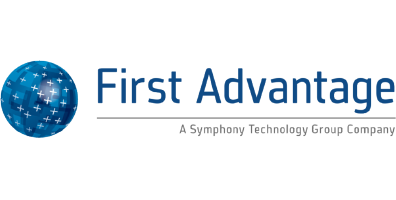 $ 890,000,000
Senior Secured Credit Facility
Joint Lead Arranger
Tech-Enabled Services
| January 2020
Currency volume represents full credit to each underwriter. All transaction announcements appear as a matter of record only. Stifel collectively refers to Stifel, Nicolaus & Company, Incorporated and other affiliated broker-dealer subsidiaries of Stifel Financial Corp.